Today, I am going to cover the topic "Domain Migration Process". Please do not confuse with the domain migration, it is not included website redesign, URL structure or CMS migration. It is just how to pass the entire value of old domain to new domain without loosing potential customers and organic traffic.
Domain migration gives long term benefits to SEO especially when the new domain is more SEO friendly (i.e. targeted keywords in the domain or geolocalization with a ccTLD).
@aleyda posted a checklist to maintain the track of SEO migration process that will help with planning, implementing, monitoring and deciding the process.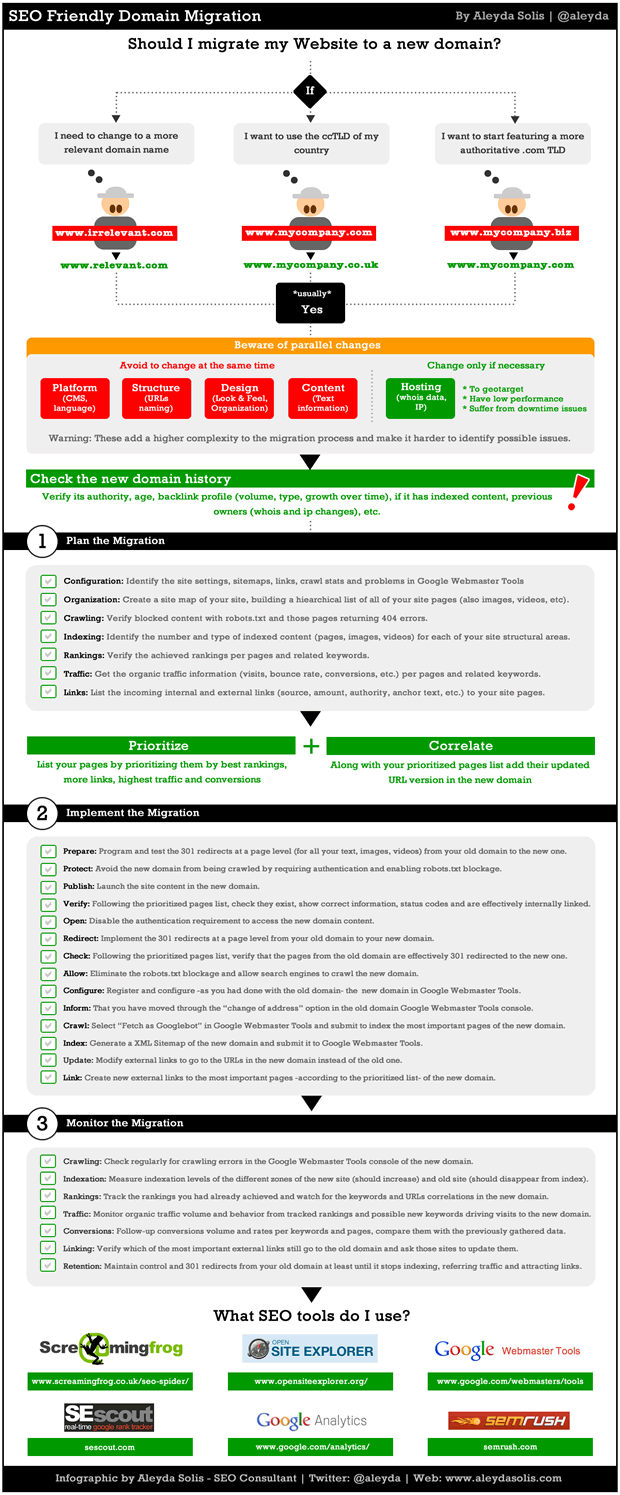 Click on the image for large view
BMCHosting.com offers ColdFusion, WordPress, Drupal, Mura, Joomla Web Hosting at an affordable price with FREE CMS installation and best server setup. We take pride in our exceptional customer care and look forward to assist your business ongoing